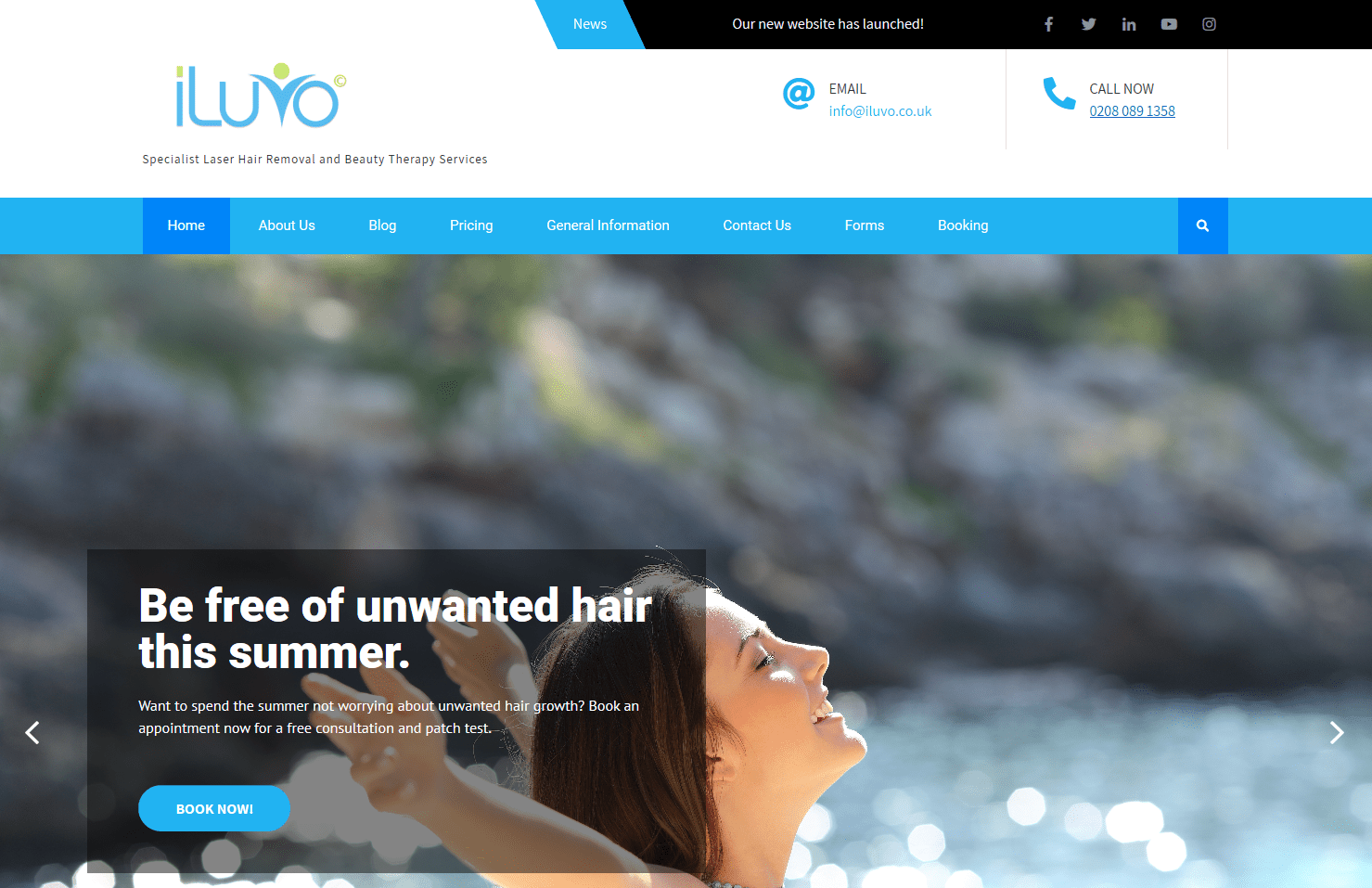 Today, 6th April 2019, we had the pleasure of launching our brand new iLuvo Website. The launch of our new website will enable us to reach new audiences, offer improved digital services and communication. In this article, we take a look at some of the new features and functionality of the new home for iLuvo.
New Home Page
As part of the new design, we included a new immersive and aesthetically pleasing front home page. The design includes a sliding animated visual slideshow browsing through some of the features and functionality of our new site. It also includes a new News Header, a scrolling information bar, where we can make new announcements and pass on information about our business.
New Menu System
As part of the new website design, we developed a new, functional, and efficient menu system. For the colouring of the Menu system, we decided to stick with iLuvo's iconic blue.
New Price List
Another newly developed part of our new website was to deliver a visually aesthetic price list to help our customers quickly view pricing for the treatments and packages that we have on offer.
Social Media Integration and Sharing
One of our core drivers for the development of a new website was to deliver enhancements and improvements to the social media integration to enable our customers to easily share information published by iLuvo.
Blog Functionality
Another of our drivers for developing a new website was to deliver blog functionality to help keep our customers informed about our services, technology, and treatments.
Forms
Our final aim was to deliver digital services via electronic form capabilities. These new electronic form capabilities will enable us to transform the way we deliver our services to our customers. Making it easier, quicker, and more efficient to gather and collate information required for your treatment.
Closing
On closing, we have put many hours into the development of the new website and we hope you enjoy the new experience that it will deliver. This is just the first iteration of a number of projects we have in the pipeline to continue our investment and drive in technology. Keep your eyes open for more news coming via our new website soon!